Some interesting trends!
While writing my last post, I realized I needed to share something which many of you may not have been aware of:
Google Trends
are fun and informative.
It is wonderful to know, for example, that for all the charges of Fundamentalism and Religiosity dumped at the doorsteps of Islamic societies, the world's
Top 10 Cities
from where people search for
God
are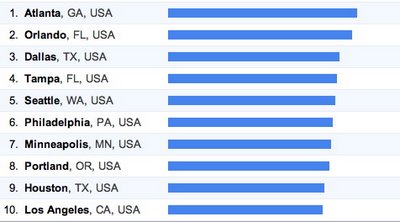 whereas the world's
Top 10 Regions
looking for
Sex
are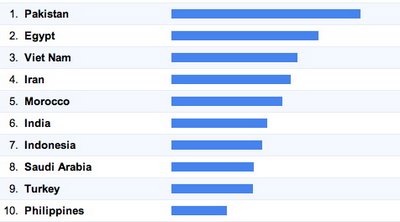 I suspect it means that the guys in the first instance have had enough of Sex and are looking for God ... and it's the opposite in the second case.
But even more interesting is the
Top 10 Languages
used in searching for
Sex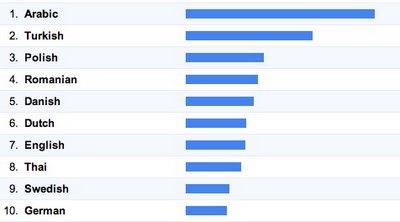 Wonder what the Social Scientists and Psychologists make of all this!
Labels: Yooñhee